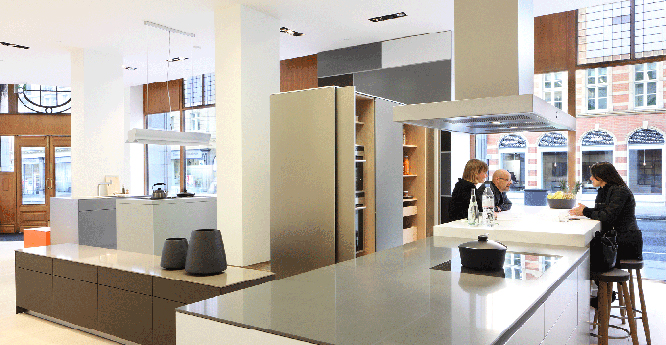 Stage 2 - Presentation of Proposals
During the second meeting in the showroom, your appointed designer will present our proposals for your kitchen with drawings and a guide quote.
With a detailed explanation and discussion of the layout, you will gain a clear understanding of our ideas and recommendations together with the rationale behind them.
By the end of the meeting, we hope that you have enough information to decide to proceed to the next stage. At this point you will be asked to settle an initial design fee before any drawings will be released or amended and site visits arranged.