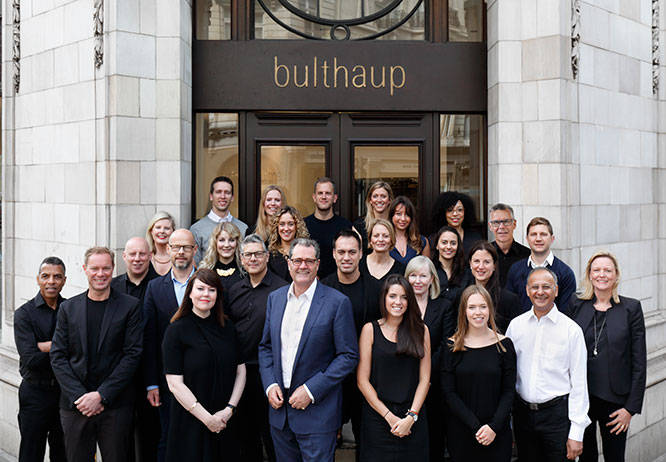 bulthaup is regarded as the kitchen industry's visionary and trendsetter. Geared towards the needs of a changing society, individual customer needs and architecture, bulthaup's products set trends and represent milestones in kitchen history - all over the world.
Who better to design your new kitchen, than bulthaup's own London flagship store in Mayfair? Our design and installation teams have over four hundred years of combined experience in working with bulthaup and as such you can rest assured that you are in safe & experienced hands throughout the process involved in creating your perfect kitchen living space.
We first opened our Wigmore Street showroom in 1988 and this now iconic space, which is one of the most longstanding and successful in bulthaup's global network, showcases the b3, b2 and bSolitaire ranges and is the perfect place to begin your journey as a bulthaup customer.
We are acreditted CPD providers for both the Royal Institute of British Architects (RIBA) and the British Institute of Interior Design (BIID) and regularly present to professionals at organised RIBA & BIID showcase events, in our showroom or at architectural and design practices on request.
It is always our aim to exceed our customers' expectations, not only in the quality of the product installed, but more importantly, in the professionalism with which the job is carried out.