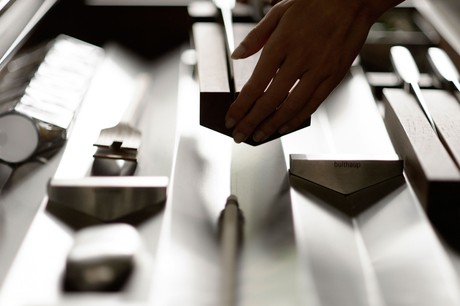 Stage 4 - Issuing of Contracts
To confirm an order, a signed contract and the specified deposit payment will be required. The final detailed service drawings will then be completed and issued to all appropriate parties.
All component parts for the kitchen are placed on order with our suppliers. Delivery of the bulthaup items into our warehouse is approximately 12 weeks from order. There may be seasonal variations.
We aim to take delivery of all parts for your project well before they are required on site. This ensures that we have everything in place to arrive on the designated day to begin installation. Our surveyors will continue to monitor the site to check progress to ensure a smooth and co-ordinated installation process.
An installation date is mutually agreed and continued liaison between our team and your contractors monitors the condition and progress of your site.
As your goods are held in our storage facility, we are able if necessary, to re-schedule our installation timing to suit delays in your build programme giving maximum flexibility.
The actual installation on site is likely to take between 5 and 7 days depending on the size of the project. During installation, our design team attends site as often as necessary to remain in close contact with our fitters and your contractors to answer any queries that you may have.
We normally recommend that your contractor's plumber and electrician attend site during the final days of our installation to connect the appliances to the service.
After installation is completed to your satisfaction, our designer will make a visit to offer help and advice on how to maximise the usage of your new kitchen and all the functions originally discussed.