Wallpaper Design Award 2013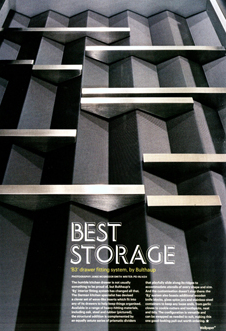 Wallpaper, the world's most important design and style magazine, has honored bulthaup's new b3 drawer system with its Design Award for "Best Storage". Explaining its selection, the magazine writes:
"The humble kitchen drawer is not usually something to be proud of, but bulthaup's b3 interior fitting system has changed all that. The German kitchen specialist has devised a clever set of wave-like inserts which fit into any of its drawers to help keep things organized."